ValOre's board and management has a proven track record of mineral discovery, project management and development, physical commodity transactions, project financing, and M&A success. Complementing significant geological experience, ValOre's team brings a solid understanding of capital markets and the precious metals, nuclear, and base metals sectors.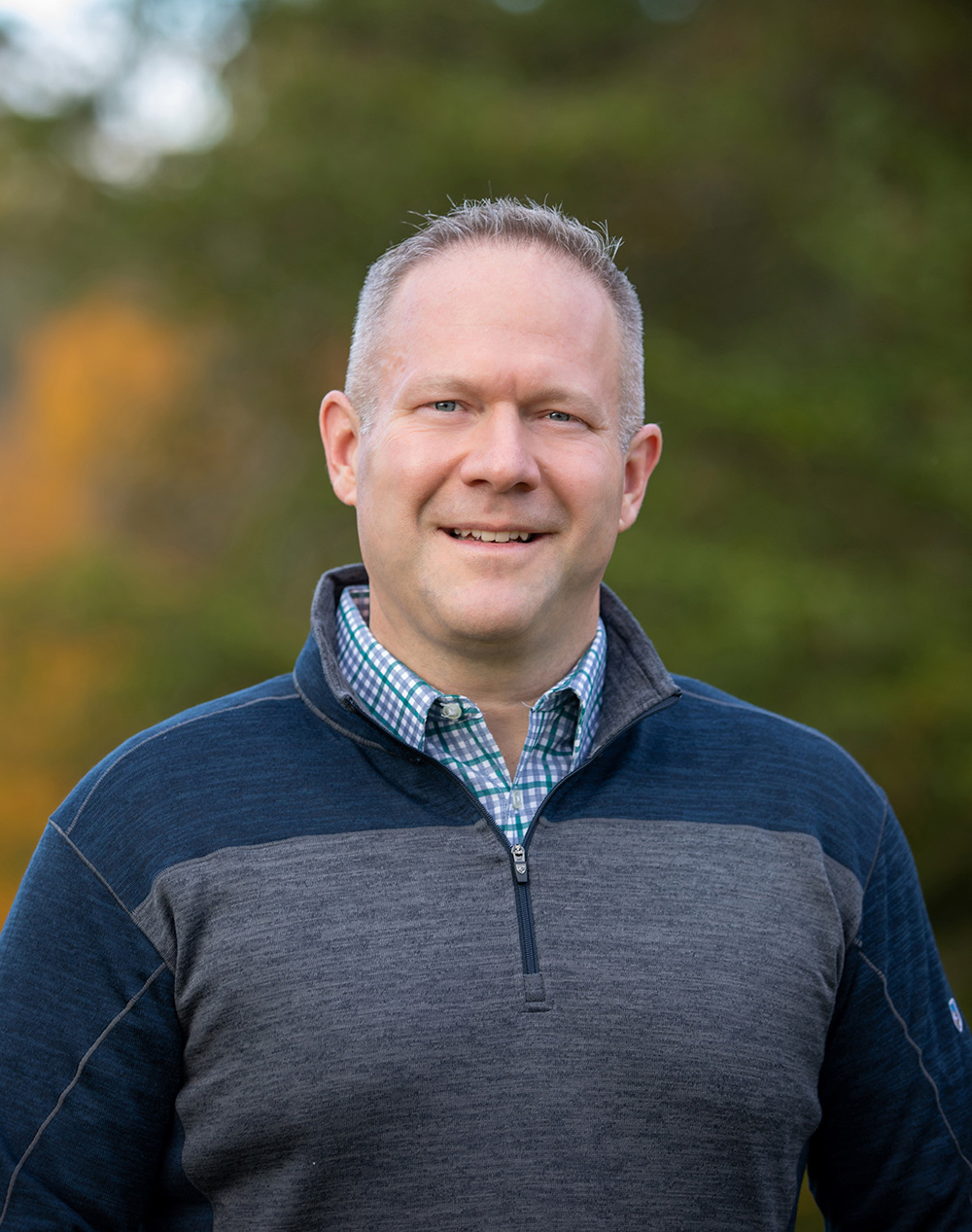 Jim Paterson
CHAIRMAN AND CEO
Jim is the co-founder and principal of Discovery Group and has 23 years of corporate development experience in the mining industry, including capital raises, acquisitions, joint-ventures, spin-outs, and RTOs and IPOs. He was a driving force behind $80 million in equity financing for ValOre Metals, which led to multiple discoveries at the Pedra Branca PGE project and a 200% increase in mineral resources at its Angilak Uranium project.
He was a long-standing and active director of Kaminak Gold Corp. (acquired by Goldcorp) and founding director of Northern Empire Resources Corp. (acquired by Coeur Mining). He founded Corsa Capital in 2007, and a 2010 transaction created an industry-leading metallurgical coal producer with a C$250M marketing capitalization.
In addition to being the Chairman and CEO of ValOre Metals, Jim is a Director at K2 Gold and Gold Basin Resources, and Advisor to Prospector Metals.
Read More
Dale is a geologist and a prospector with over 40 years experience, focused on targeting and discovery of unconformity-related uranium, structurally-controlled gold, and VMS deposits.
He was President and founder of Roughrider Uranium Corp., a company acquired by Hathor Exploration Limited. Dale and his team are widely credited in the mineral exploration sector for the discovery of Hathor's Roughrider deposit. In January 2012, Hathor became a wholly-owned subsidiary of Rio Tinto as part of a CAD$650 million acquisition.
Read More
Jim was Chairman of the WNA's Fuel Technology Working Group, widely recognized as a nuclear industry and nuclear fuel expert, with more than 50 years of experience in the downstream business. He was the Chairman of Hathor Exploration at the time of Rio Tinto acquisition for $650 million, and Senior Vice President at Lightbridge Corporation.
Read More
Garth has over 30 years of experience in 3D geoscience computer modeling. He is currently heading Kirkham Geosystems Ltd., which provides consulting services to the environmental, mining, geotech and oil & gas industries.
He obtained a Bachelor's degree in Science from the University of Alberta in 1983, completing his degree with majors in Geophysics, Geology and Mathematics, and is a Registered Professional Geoscientist in Alberta, Northwest Territories, BC, Ontario and Manitoba.
Read More
Darren is an accomplished mining executive with a wide range of management experience working throughout Australasia & The Americas. He was President & CEO of Bluestone Resources following the acquisition of the Cerro Blanco gold project in Guatemala in 2017 where he led the team that financed and advanced the project through resource expansion, feasibility and engineering phases of the project development. Prior to that, he spent more than ten years with OceanaGold as a member of the Executive Committee that achieved significant growth and business expansion to become a multi-mine, international gold mining company growing from a sub-$100M CAD market capitalization to greater than $3B CAD market capitalization.
Over the past 20 years, Darren has been instrumental in negotiating both equity and debt financing packages totaling more than $800m and has significant experience leading teams in emerging markets with a strong focus on Corporate Social Responsibility (CSR) and community engagement programs as well as extensive government relations activities.
Read More
John Robins
SPECIAL ADVISOR TO BOARD OF DIRECTORS
As an award-winning prospector with 35 years experience in professional geology, John is a steward of the junior mining industry and the co-founder and principal Discovery Group. His entrepreneurship has created over $2.6 billion in M&A activity and generated over $1 billion in direct and indirect mineral expenditures.

He was involved in several monumental discoveries including the Yukon's 5 million oz Coffee Gold deposit, Ontario's Great Bear Project, the Three Bluffs gold deposit in the Committee Bay greenstone belt, and the Aviat/Churchill diamond districts of Nunavut.

John holds many leadership positions in the industry, including Executive Chairman of K2 Gold, Chairman of Fireweed Metals, a Director at Elemental Altus Royalties and Gold Basin Resources, and acts as a Strategic Advisor to Defense Metals, Kodiak Copper, Prospector Metals, and ValOre Metals.
Read More
Robert Scott, CPA, CA, CFA brings more than 20 years of professional experience in accounting, corporate finance, and merchant and commercial banking and has served on the management teams and boards of a number of Canadian publicly traded companies. He is a founder and president of Corex Management Inc., a private company providing accounting, administration, and corporate compliance services to privately held and publicly traded companies. Mr. Scott currently holds senior management and board positions with a number of TSX Venture Exchange Issuers including Riverside Resources Inc., Great Bear Resources Ltd. and Northern Empire Resources Corp.
Read More
Colin Smith
V.P. Exploration
Colin Smith is a registered Professional Geologist (P.Geo.) in British Columbia, Saskatchewan, Nunavut and the Northwest Territories with over 16 years experience developing, executing and managing exploration campaigns in North and South America, ranging from early-stage project generation to near-mine resource delineation. Colin's passion for exploration and discovery has garnered him a technical expertise with structurally hosted gold, ultramafic-associated PGEs, porphyry copper-gold, diamonds, unconformity-related uranium, and coal. Smith started with ValOre in August 2018, overseeing New Project Review for the Company. This followed his role as Senior Exploration Geologist with SSR Mining Inc. at the Seabee Gold Operation in northern Saskatchewan, where he designed and implemented all Seabee-based exploration activities, resulting in multiple auriferous discoveries and resource delineation. Smith holds a B.Sc. degree in Geology from the University of British Columbia (2007), and an M.Sc. degree in Economic Geology from the University of Victoria (2012).
Read More
Thiago Diniz
M.Sc., P.Geo. Exploration Manager
Exploration Geologist with over 8 years of experience working on early- to advanced-stage fertilizer, base and precious metals projects, both in Brazil and Canada, including three world-class mineral deposits (Troilus Au-Cu, in Quebec, Canada; and Belo Sun – Au, and Brazil Potash, in Brazil). Acquired experience in the development and management of large-scale drilling, field mapping and metallurgical programs. Thiago is a registered P.Geo. in Ontario and Quebec (Géo) and holds a B.Sc. degree in Geology from Universidade Federal de Minas Gerais (2013) and a M.Sc. degree in Economic Geology from Queen's University, Kingston (2019).
Read More
Jeffrey Dare
CORPORATE SECRETARY
Jeff has over ten years of professional experience managing external reporting and corporate compliance for TSX Venture Exchange and CSE listed issuers. He currently serves as the Corporate Secretary and advisor of a number of listed issuers, and works closely with external partners and service providers in the areas of legal, compliance, transfer agency, audit, banking and insurance. He obtained his BA from Simon Fraser University.
Read More
Alex Heath
STRATEGIC ADVISOR
Alex has 15 years of corporate finance, investment banking and capital markets experience focused on the mining industry. He has worked on numerous public and private equity offerings, valuations, fairness opinions, and M&A transactions.
He graduated with a BCom (Honours) specializing in Finance and Marketing from the Sauder School of Business at UBC, and is a CFA charterholder.
Read More
Luis Azevedo
STRATEGIC ADVISOR
Mr. Azevedo is a licensed lawyer and geologist with over 35 years of international experience and over 25 years of business and mining experience specifically in Brazil.
He is a Managing Partner at FFA Legal Ltda., Non-Executive Director of Harvest Minerals, Jangada Mining, GK Resources and Talon Metals and previously worked for Western Mining Corporation, Barrick Gold Corporation and Harsco Corporation. Assembled land packages in Brazil resulting in IPOs of Canadian companies, including: Rio Verde, Paringa, Avanco, and Beadell.
In 2019, he was appointed Vice President of the newly formed Mining Council of the National Confederation of Industry ("CNI") in Brazil, a major industry association that includes over 27 federations, and 1,250 unions.
Read More
Ian Pritchard
STRATEGIC ADVISOR
Ian has over 30 years of experience in project and operations management in the mining industry both in North America as well as internationally, including, in particular, Brazil. His mining experience includes the management of pre-feasibility and feasibility studies, engineering, procurement and construction management projects. He has held senior executive positions at various organizations worldwide including SNC-Lavalin and De Beers Canada.
Read More